UPCOMING EXHIBITION
7 October 2022
At THE HIGHGATE GALLERY at Highgate Literary and Scientific Institution
11 South Grove
London
N6 6BS
Please see Work on Canvas page for examples from the exhibition.
WORK FROM MARCH 2020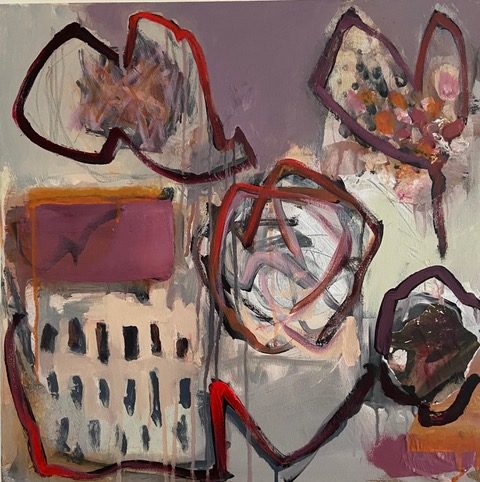 This body of work explores the theme of the cycle of life from creation to decay.I have used the metaphor of flowers and shells to suggest various stages in the cycle, from sprouting bulbs to budding forms, gleaming glowing flowers that then droop, wilt and drop. The shells are containers of life that once discarded, live on as magnificent reminders of life, whether broken fragmented or whole.
Most work is acrylic on canvas, as the acrylic medium allows for a watercolour luminosity. Evidence of drawing is throughout, underlying the structure of the work, and providing an additional element of texture and contrast. All works are signed on the back.